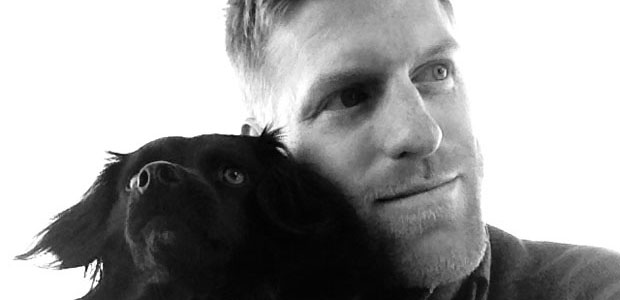 Jason Durtschi, LCSW Psychotherapist and Life Coach, jdurtschi@gmail.com, (202) 695-6958
about me
---
I grew up under a raincloud in the Emerald city of Seattle, with an engaging blend of all things urban and natural. I was raised in the Mormon faith, from which I have since transitioned. Years of living in the proverbial closet as a gay child in a strict German Mormon household, and what I had to learn to free myself, has taught me a lifetime's worth about myself and the world, and has instilled in me a desire to share the joy of finally and fully living my path, my truth. As it turns out, it's not always easier being at the wheel of my life, but it is certainly more fulfilling, authentic, and joyful.
I spent two years studying Spanish and volunteering in Argentina, and conduct therapy sessions in Spanish as needed. I received my Master's degree in Clinical Social Work from the University of Utah in 2008, and have worked as a therapist in hospitals, counseling centers, and in private practice in Utah, San Francisco, Washington DC , and overseas.
From 2008 to 2011, I had the unexpected privilege of practicing as a full-time psychotherapist in Abu Dhabi, in the United Arab Emirates. My clients were mostly Arab, as well as many western ex-patriots from Europe and the Americas. I helped some of my clients confront and work through the conflicts intrinsic in the reality of being gay, lesbian, bisexual, or transgender in a strict Muslim household. I felt ironically close to my roots on the other side of the world, a variation of my own experience mirrored back at me. For me, therapy is about finding connection, meaning, and a place in this world, and ultimately and most importantly, within ourselves. This is my work, my passion, and my joy.
why "tree of life"?
The concept and symbol of the tree of life has always been one that I've found both poetic and poignant, and an apt symbol for my work as a therapist: exploring and expanding (human) potential.
The symbol of the tree of life has been used in science, religion, philosophy and mythology for thousands of years. It alludes to the interconnection of all life on our planet and has been used to describe elements of the human condition in cultures ranging from the Judeo-Christian tradition, to Chinese mythology, the Baha'i faith, and Mormonism.
Tree of Life is also the name of a major motion picture by director Terrence Malick, released in 2011, with which I resonated deeply. Ms. O'Brien, played by Jessica Chastain, captured what the film meant to me in her line, "The only way to be happy is to love. Unless you love, your life will flash by." As seemingly simplistic as the quote may be, I believe one of my roles as a therapist is to help my clients find sustainable healing and joy through connecting with themselves, others, and the world, from a heart-centered perspective. This involves learning how to access the heart in daily life, often beneath layers of defense and damage built up over years of living. Therapy can uncover the heart underneath these layers, which can transform the client's life on many levels, from improvements in physical and mental health, to improved relationships and increased satisfaction in daily life. I chose the tree as a symbol for my therapy practice, as trees are rife with symbolism relating to human nature and potential. Trees for me represent the beautiful individuality of each life form, unique and perfect unto itself. Trees also represent infinite potentiality, and the unfolding mystery, as life (human or other) grows from seed to whatever it will become in all its perfectly unique glory. Psychotherapy is a key agent in this unfolding process of growth.
---